Editing photos can often seem like a daunting task. With numerous options of editing applications, it can be hard to decipher which one will suit your needs best. In this blog post, we will introduce to you a variety of photo editing apps that cover both beginner-level and more advanced editing skills.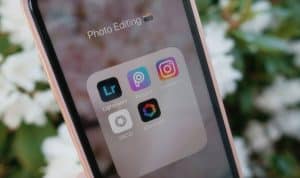 When deciding on what editing application to use, it's best to first identify your needs and any specific functions that you want to include in your photo editing routine. Do you need something quick? What device do you prefer to edit on? Do you want more filter options? Are you interested in creating your own presets? (Custom-made filters used to cultivate an aesthetic in order to create a cohesive feed). These are great questions that can help you feel more prepared when exploring your options.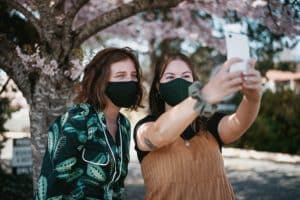 Let's get started! 
For us, at Red Toque Creative, we find the software that best suits our needs is Afterlight. This application offers us the best options to create preset filters through their Fusion feature which we use for our Instagram, Facebook, Twitter, and blog photos. This allows us to maintain and strengthen a consistent brand identity throughout our social platforms. We are also able to share our brand-specific preset with one another so it's accessible to everyone on our team when they need it! Afterlight offers a large collection of filters along with editing tools and a user-friendly interface that is designed with the intention of being simple to navigate. These editing tools offer full control of the editing process allowing users to create exactly what they want from the ground up.
Afterlight is a great option for beginners who want to learn and develop their photo editing knowledge and skills. 
Download on IOS, Windows, or Android.
Adobe Lightroom is usually an experienced photographer's number one choice, and for good reason. This editing software is a powerful raw image processor with a wide range of readymade filters at your disposal. The Lightroom interface and accessibility are more complicated than the other applications listed here, however, it is less complex than Adobe Photoshop. Lightroom allows users to quickly adjust settings like exposure, contrast, and saturation. Tools like sharpening, noise reduction, vignettes, cropping, and add split toning are also all included. But what really makes Lightroom a professional photographer's go-to software, is the practical workflow efficiency it provides. With nearly every step of the post-production process covered, users can import their photos, sort through selected images, tag pictures with keywords, organize collections, create slideshows, print photos, create web galleries, and even share directly to certain platforms like Facebook.
Adobe Lightroom is a great option for those with more advanced editing skills, however, with practice, beginners can easily get the hang of it too!
Download on all IOS and Android devices. 
PicsArt is a user-friendly multi-device editing application that encompasses many features that allow an easy and efficient way of sharing and creating content. Their features include ready-to-use templates with social media platform-specific sizing and multiple creative editing tools such as dispersion, readymade filters, stickers, drawing tools, cut out tools for background editing, overlays, and masks. PicsArt allows users to be creative with their editing choices while also remaining simple enough to navigate with ease. 
PicsArt is a great application for those who want to be creative in their editing style but aren't sure where to start.
VSCO is a great option for those who want a simple editing app with a great selection of readymade filters. The VSCO interface is straightforward with tools that are designed with simple, easy-to-understand icons. The VSCO app has an advanced camera app built-in that allows users to manually shoot through the app if they so desire, or they can simply upload their own images straight from their camera roll. VSCO offers both preset filters and basic manual adjustment tools such as; crop, exposure, clarity, contrast, sharpen, straighten, saturation, shadow save, and more in order to give users full control of their editing process. A popular tool on VSCO is the photo enhancer which adjusts the filter strength in photos. This allows users to have a strong starting point with their editing which can then be manually adjusted afterward. 
VSCO is a great app for those who want quality readymade filters and basic editing tools.
The built-in Instagram editing tools and apps do tend to have a bad rep. But, depending on the needs and functions required, Instagram can still do the trick. Using the app's provided editing tools can cut down on the post-production time immensely and can also maintain a better quality image depending on what other 3rd party application you may already use. Because Instagram filters tend to be overused, it's handy to use their photo enhancer to manage the filter strength accordingly. The app also provides basic manual editing tools such as; brightness, contrast, saturation, structure, warmth, fade, and other tools you would likely see in most editing apps. People who require more options to achieve their desired visual content tend to shy away from Instagram editing tools. 
Instagram built-in editing tools are a great option for those who are just starting out and need something simple and efficient.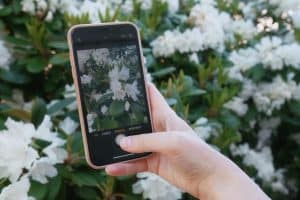 There are a plethora of photo editing applications out there, with so many to choose from it can seem a bit overwhelming. An editing application we've provided above may suit your needs perfectly, but you'll never really know until you try them out!
For more tips on improving your photography skills check out our blog post 5 Tips To Improve Your Instagram Photography.