Every business owner should understand the importance of first impressions, whether that be face-to-face or online. If you use Instagram for your business, crafting a bio that gives off a great first impression is an essential step when it comes to gaining new followers and attracting potential customers! 
In this blog post we will provide you with 5 strategic and creative ways to perfect your bio and convince visitors to click that "follow" button!

#1: Pick A Captivating Profile Icon
Selecting your profile icon may seem like a simple task, but this is the first step to attracting your target audience. Choose something bold, colourful, on-brand and eye-catching. If you're not particularly creative, finding a great graphic designer is well worth the investment for this task!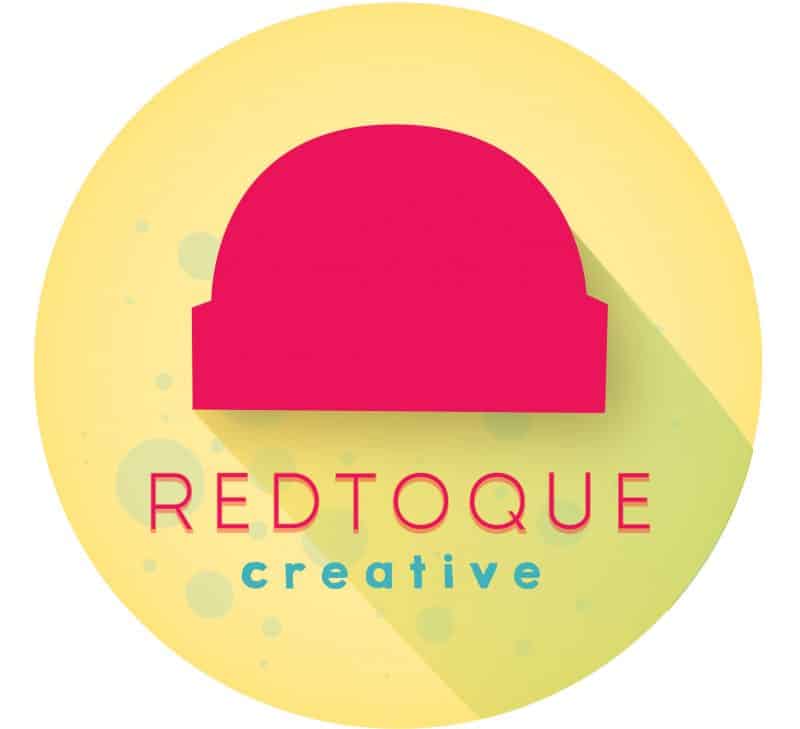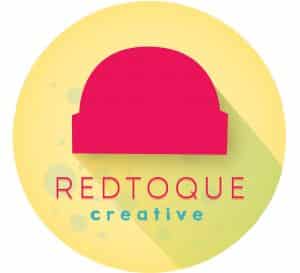 #2: It's All In The Name
When creating a successful bio, keep in mind that the name field is totally separate from the username. In fact, the name field is a valuable search optimization feature that when used correctly could help your account better reach your target audience. Including keywords that are specific to your niche, services or location could increase the odds of your ideal customer coming across your page. 
For example, a talented wedding photographer could have their page get lost in the sea of photography pages on Instagram. Adding "Wedding Photographer" to the name field increases the chances of their page being found by someone specifically looking for a wedding photographer. 
#3: Stay On Brand
When posting on social media, successful accounts have a certain voice and tone that is consistent and specific to their brand. Since your bio is an introduction to the rest of your account, ensure that you are using the correct tone and voice that is being used throughout the rest of your page. This could include certain emojis, branded hashtags, and the overall language being used.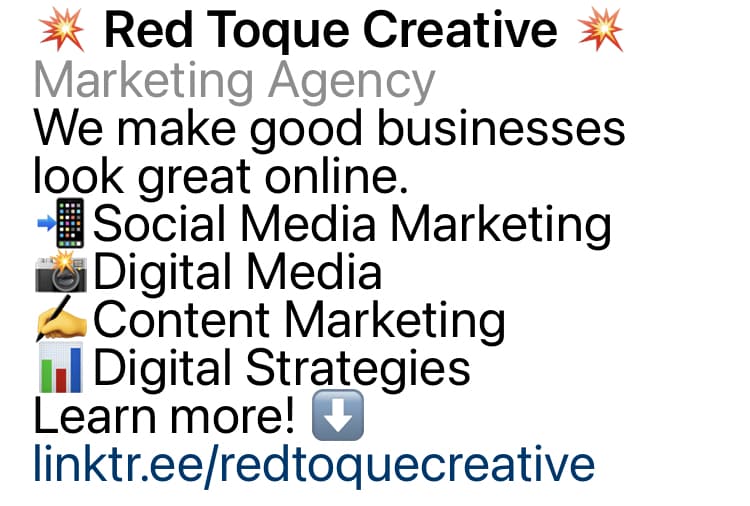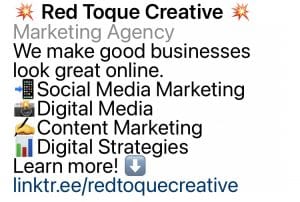 #4: Reference Landing Page
A lot of businesses (Red Toque included) include a reference landing page link to their website field instead of their actual website. "Why?" You may ask. The answer is simple! Because Instagram does not allow you to use links in posts, by adding a multi link landing page you're able to create a single place where followers can easily access multiple links that you may be promoting through your posts. 
Here are a few pages we'd encourage you to add:
Website

Job Postings

Pinterest/ Facebook/ Spotify

Newsletter Sign Up

Online Shop
We use Linktree for our own page and the majority of our clients', however there are several other options such as Pallyy, Tap Bio, and Link.Bio. Try a few out and see which works best for you!
#5: Create Highlights
Creating highlights with on-brand covers and catchy names will increase the likelihood of potential followers spending that extra bit of time exploring your page. It's a great way to share even more about your brand, products, mission and services! Here's a great article that can help you create your own highlight covers.


Now that you have these tools under your belt, you can go forth and create the perfect Instagram bio that is sure to make a great first impression!
Learn more about perfecting your social media game by checking out some of our other posts below:
Photo Editing Apps That Fit Your Needs